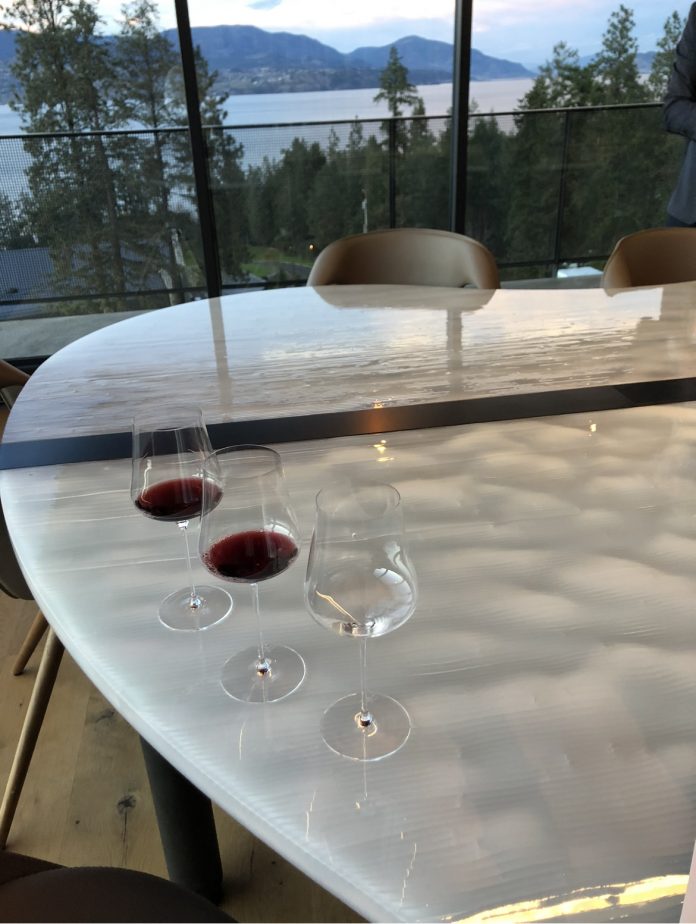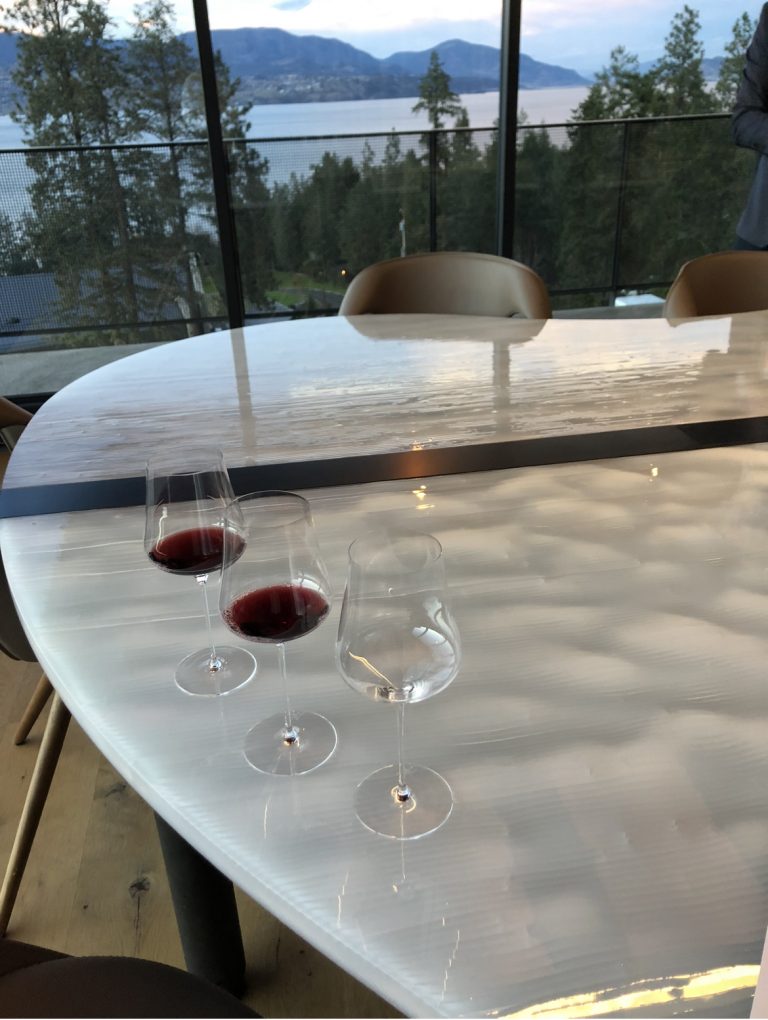 If you are looking for a one-of-a-kind wine experience, have I got a place for you! Martin's Lane Winery on Kelowna's Lakeshore route is spectacular. It is gravity-flow and takes wonderful advantage of the steep slopes to create some of the best Pinot Noirs and Rieslings you will find. The winery provides surreal views of Okanagan Lake and with the inventive touch of star architect Tom Kundig, you have a visually stunning experience once inside.
My wife and I climbed the road to meet VP Matt Lebedoff Jr. while a dozen deer kept watch. An impressive bust of Vincent van Gogh at the entrance has an intriguing origin connecting famed Canadian author Douglas Copeland, van Gogh, and the Pinot Noir varietal. Matt swiped us in at an iron clad door that cracked open like an egg. We ascended a massive corkscrew staircase to the tasting library where we were treated to their 2017 Simes Valley Riesling. It was a complex confluence of lemon and smoke with racy acidity and a whiff of petrol on the nose.
The tour continued on through corridors and gave a feel of being inside an earthy crevasse, all paths leading to professionally styled and sophisticated spaces to view all aspects of the wine operation, from fermentation to finishing. Then it was off to the floor to ceiling windows and amazing views of the lake at their private and very exclusive tasting room. Matt served four stunning single vineyard Pinot Noirs. They showed brilliantly. I was particularly caught by the 2017 Simes Valley, a perfectly balanced Pinot Noir that was velvety smooth with a hint of spice.
I was struck with Martin's Lane attention to detail. Architectural brilliance, winemaking excellence, and exceptional service. This appointment-only winery shines from start to finish and would be my top recommend to any wine enthusiast touring the Lakeshore route.