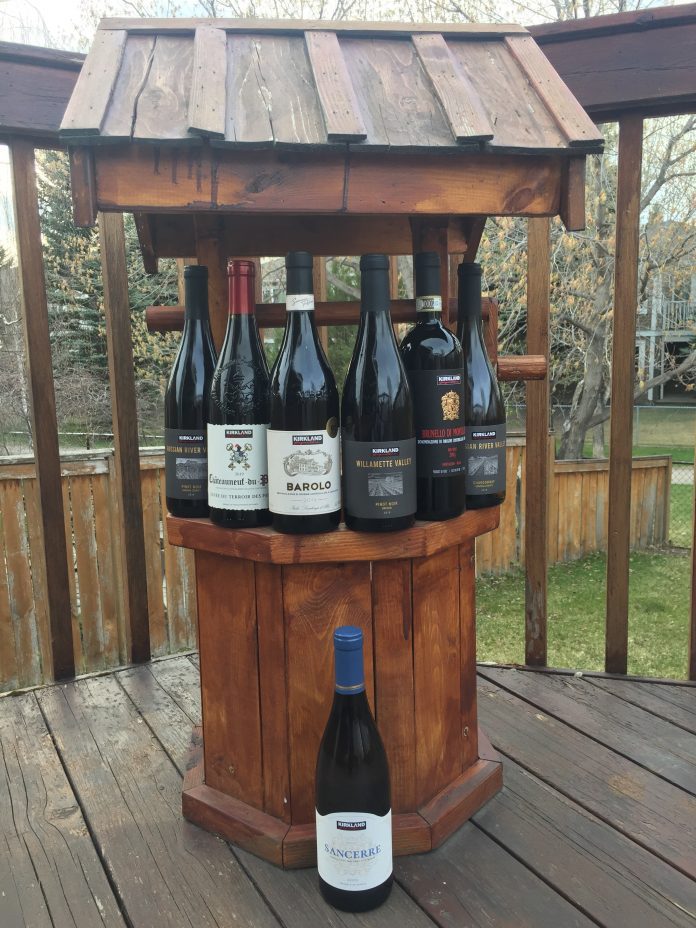 by Dick McDougall
I couldn't resist during my last visit to Costco.
I have been asked many times what I think of Kirkland wines. So, I dashed around the store and picked up all the Signature brand bottles I could find, which included Willamette Valley and Russian River Pinot Noir, Brunello, Barolo, Chateauneuf-du-Pape, and Sancerre. These wines range in price from $22 to $34, which is quite astounding for such notable wines.
Having moved through all six (don't worry, not in one night), my primary observation was the typicity of the wines. What I mean by this is that the Barolo was unmistakably Barolo; tar and roses on the nose, a hint of garnet colour showing on the rim, firm tannic backbone, strong acidity, and a distinct earthiness. The Chateauneuf-du-Pape also representative; wind-blown berries and garrigue on the nose, deep colour, gut-punching tannins, and flavours of cooked fruit with notes of leather and spice. They are as advertised.
If you have wondered about pricey varietals and styles, tasting this series will give you a sense of them at a very reasonable price point. Wine lovers enjoy aligning themselves with a region or style of winemaking; let this be your chance to explore and set yourself on a course. It may lead you to that special wine that will become your trademark gift for an anniversary, retirement, or birthday.
Once your trademark is determined, you can then – on occasion – spoil yourself by moving up to higher price points. This is where the specialty wine shops come in as you seek out expert advice and acquire better understanding about the winemaking, storied history, production, and fine vintages of your favorites. I tried a red from the Langhe region made with the Nebbiolo varietal and loved it. It led me to the more expensive cousin, Barolo, from the same grape. Now, for that special occasion, I give or get a Pio Cesare Barolo!
Why not try a few Kirkland Signature Brands to get your journey into fine wines started?