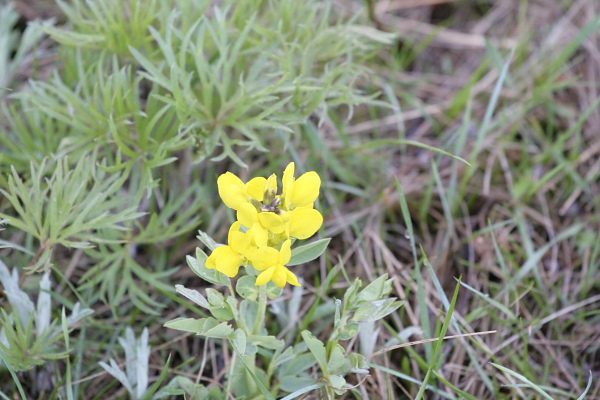 by Anne Burke
There have always been snakes on Nose Hill. A shelter called a "hibernaculum" is occupied during the winter by a dormant animal.
Since they are cold blooded, they move to hibernation when it turns chilly.
The Nose Hill Park Bio-Inventory is a project which aims to record observations made by park users. Please avoid observations of humans and pets. So far, 371 observers have contributed 4,369 observations of 585 species (so far 577 were identified). Some of the most monitored species have been: the prairie crocus (107), great blanket-flower (92), white-tailed deer (73), sticky purple geranium (70), western stoneseed or lemonweed (64), and false lupine (60). There is a satellite map of sightings, full- colour photos throughout, and the relevant information is kept up to date. Visit: https://www.inaturalist.org/projects/nose-hill-park-bioinventory.
In Calgary, there were 267 individuals who shared their viewings on iNaturalist from April 30 to May 10, 2021. Together over 660 species were reported and many still to be identified at a species level. You could make observations without a photo, but no one can help ID or confirm a finding without a photo. Users all volunteered their time to identify reports. Those which you know are not wild were marked as "captive/cultivated". Children and their families can engage in nature and share discoveries with the digital community.
With 6,689 observations to date, Calgary holds the Canadian record for the most City Nature Challenge observations ever made during the event! It was not only the best year ever for participation, species, and studies but there was tremendous growth in the distribution of observations across the city. The provincial iNaturalist community continued to grow. Edmonton, Lethbridge, Camrose, and Red Deer participated. Across Alberta, 10,000 observations (925 species by 468 observers) were contributed. Visit: https://citynaturechallenge.org/collective-results-2021/.