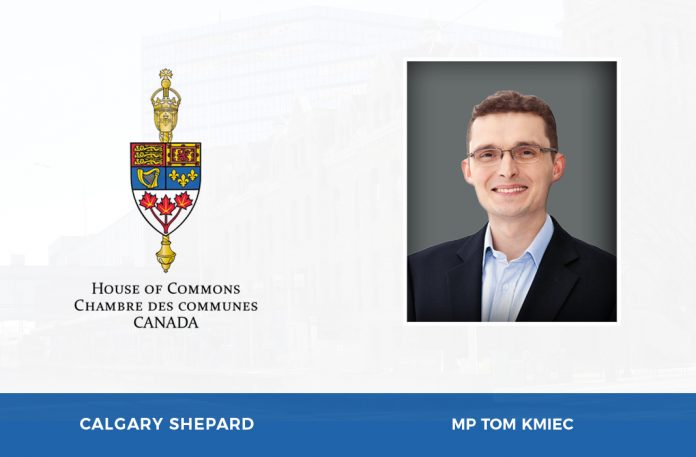 Alberta Jobs Task Force Update
Last October, Alberta Conservative Members of Parliament launched the Alberta Jobs Taskforce to deal with the jobs crisis in the province. Alberta's unemployment rate rose from 4.6% to 8.8% in the last 18 months with Calgary having one of the highest rates in Canada at over 10%. The result has been a spike in the incidence of crime and its severity as well as family violence.
The objectives of the Task Force were two fold. First, listen to Albertans, employers, workers, families and other stakeholders affected by the job crisis and collect their feedback and ideas. Second, to collate that information into a report containing recommendations and in a few instances budget requests of the Liberal Government.
In Calgary Shepard, I held a community meeting at the Glenmore Inn and hosted two roundtables where constituents brought forward their ideas and suggestions. I also sent a survey with my quarterly update to constituents and I received 100 responses including many helpful and informative comments.
Here are some of the task force's recommendations:
Elimination of the federal carbon tax
Reduction of the small business tax rate
Reversing the mandatory increase on CPP premiums
Respecting the non-partisan decisions of the National Energy Board with respect to the construction of new pipelines
Investments in programs and opportunities to enhance youth employment in Alberta
Reviewing the equalization payment formula
Advocating for Canadian resources and Canadian industry abroad
Provide a clear plan to bring the federal budget back into balance.
I am very proud to support the report and present it on behalf of the residents of Calgary Shepard. I thank you for the input. To access the complete report, please go to http://albertajobstaskforce.ca/en/ or to request a copy of the report please call my office at 403-974-1285 or email me at [email protected]
Tom Kmiec, MP
Calgary Shepard