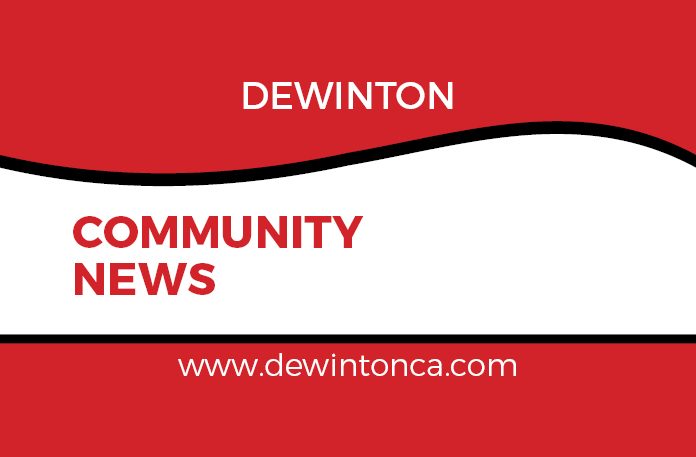 In the evening of Thursday, January 27, 2022, the De Winton Community Association (DCA) held its Annual General Meeting. Fourteen people were in attendance, including seven members of the Board of Directors. While attendance was down from last year, we are grateful to those who took time out of their evening to engage and support the DCA. You represent the lifeblood of our community.
The meeting was conducted via Zoom in respect of ongoing COVID issues. Although some enjoy the flexibility of attending from the comfort of home, we look forward to when we can once again hold our meetings in person, as the AGM and other functions play an important role in maintaining social connections within our community.
Highlights
Like many organizations, the pandemic has been financially devastating on the DCA's ability to generate cash flow through our Community Hall rentals (weddings, events, functions, etc.). The Board focused much time and energy researching availability and processes of numerous government grants and subsidies. With 29 (and counting) applications, we were successful in receiving approval for $39K total, which enabled us to stay afloat and sustain the Hall.
As COVID mandates, restrictions, and recommendations evolved, the DCA and the Preschool were tasked with keeping up to date on frequently changing information, developing new COVID-related policies and procedures, and implementing a plethora of additional cleaning, physical distancing, masking, and tracing practices. This allowed the Preschool to continue, and several events to occur. Adopting and implementing the Provincial Restriction Exemption Program (REP) allowed more rentals and other successful events such as the Christmas Craft Fair to take place.
Although COVID crushed most of the DCA's plans over the past year, it was unable to crush the volunteer spirit and goodwill of those within our community. Despite closures and restrictions, several groups of volunteers and individuals stepped up to clean and maintain the gardens, clean up the trees, cut the lawn, re-stain the veranda, organize events and user groups, contribute to our newsletters, and increase activities on the property. Our friends and neighbours began enjoying the new horseshoe pits, soccer nets, and basketball hoop. The playground was enhanced to accommodate a wider age of children, and families were seen enjoying picnics on the grounds.
A concerted effort was also focused on communications and rebuilding the DCA website. Newsletters are now more frequent, robust, and are reaching a wider audience. Our website continues to be revamped from the ground up with greater functionality, navigation, and security. Check us out at www.dewintonca.com.
The DCA Board currently consists of 10 volunteer Directors, with room for up to 15. However, we have two upcoming retirements from the board: Perry Diebert (President); and Randy Evans (Vice President). We thank them for their efforts and contributions over the years. We are also in great need of a new Preschool Director. The DCA Board would welcome additional Directors, so please contact any of the Board members if you have questions or would like to join.
With events, functions, and the Hall being closed for periods, many in the community had let their DCA membership lapse as they focussed on health, job loss, caring for family, and generally treading water. During these difficult times, our Membership Director made great effort to personally reach out to every active member in the community to see how they were doing, and if there was anything the DCA could do to help. While that focus was not on renewals, it had an impact, as we have approximately the same number of members (~133) as last year at this time. We finished last year with 162 members and aim to top that number this year! The DCA truly appreciates the continued support from the community.
Looking ahead, we believe that things will return to some semblance of "normal". We expect revenue to increase next year as Hall rentals for weddings and events have been placed for most weekends in the summer. Financially, we held our own this past year, only due to grants and subsidies, and following a loss the previous year. This year we hope to stand on our own once again as a place where community comes together!
The DCA talks a lot about volunteers, as they are truly the engine that keeps the DCA going. Through the A. Walter Turnbull Community Award, we try to recognize those who have displayed exceptional volunteer community service. If you know someone who you'd like to nominate for this award, please send a note to the DCA before the end of February. The award is generally presented in March at our Volunteer Appreciation Night.