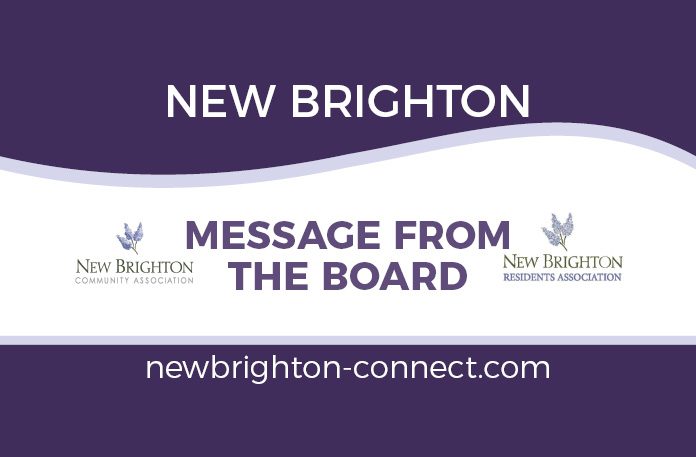 Happy Holidays, Merry Christmas, and only good things for you and your family. Let's wrap this sweet-sour pandemic year and let's hope 2022 will be a better, brighter one. Let's count our blessings and let's put behind our shortcomings. Let's take good care of each other and let's not forget that changing the world starts with changing ourselves, one step at a time.
Here at New Brighton Community Association, we can consider ourselves lucky. Lucky to be in good health, lucky to have more people on the board, lucky that we've secured money for some projects for our beautiful community, lucky that more people have started to notice we are here. This is us counting our blessings… By now, you probably know something about your Community Association (or not). By now, maybe you enjoyed the convenience of borrowing tools you need only once in a blue moon from the tool shed (or not). By now, you may have wondered how those nice wraps landed on some garbage bins in our park (or not). If you tend to be more into the "or not" category, maybe this short article will open your curiosity door and you want to search more on ournewbrighton.ca.
But hey, it is the Holidays season, so enjoy it with your friends, your family, and everyone who counts in your life.