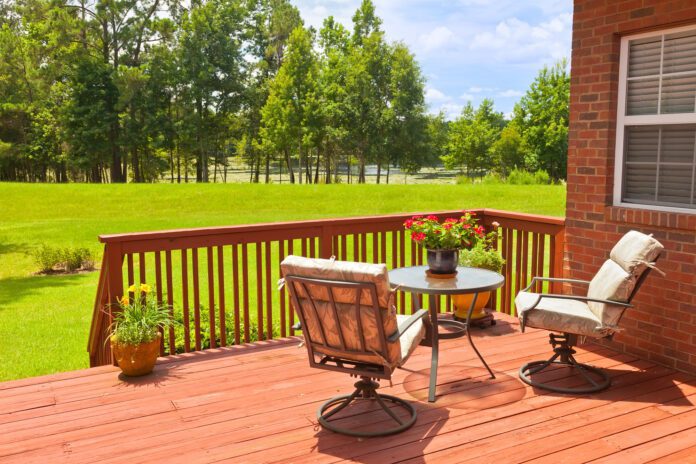 If you want to build your dream home, then the deck plays a very important role in giving a house its unique identification by enhancing its beauty.
If your existing deck does not appear to be enhancing your property, and you are not getting as much use from it as you would like, there are many ways to make it more appealing for everyone.
Railings are not only used for safety purposes, but they are a feature that can enhance the design of your deck and give an attractive look.
For a contemporary look, go with steel wires. For an older property, go for a more traditional look.
For a little shelter from breezes, try frosted glass panels.
The view is very important from the deck; it will make it more appealing. Lattice screens are an attractive feature, while small slat screens look good in a relaxed, rustic setting. Screens are also good for private space.
Overhead shades will make your deck more comfortable during hotter summers. Your deck's shade will provide full protection against those hot waves. Use panels of outdoor fabric in a vibrant print or subtle stripes for an inexpensive way to change the look of your outdoor space and make it more enhancing.
Rugs can be used to define different areas of the deck and prevent dirt from being carried indoors. Modern outdoor rugs come in a wide range of designs, and you can complement your colour schemes or choose some colour combinations that will provide a glow with comfort.
Lights are the best way to make anything beautiful. For decks, fancy lights are not required, you can also use simple lamps. Candles in suitable holders give a romantic feel and are an excellent choice for parties.