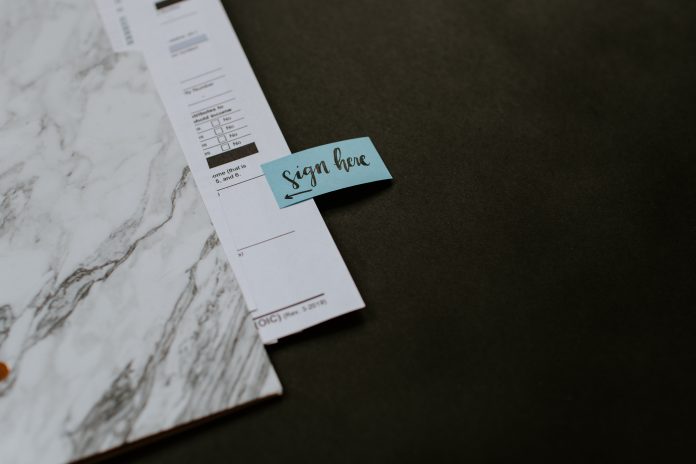 I signed a service agreement with a real estate professional, but I no longer want to work with them—can I cancel the agreement?
There are many reasons for wanting to terminate a real estate service agreement—you may be unsatisfied with the service, or perhaps you've changed your mind. No matter the reason, your first step is to contact your real estate professional to have a conversation.
RECA defines a service agreement as a contract between a client (either a seller or a buyer) and a brokerage. The agreement is not with the individual professional. The client agrees to hire a brokerage to act on their behalf in a real estate transaction. The individual real estate agent represents the client on behalf of the brokerage in the transaction.
It's important to note that a service agreement is a contract that creates binding obligations. All sides must take those obligations seriously, which means you must have a good reason to end the agreement. Simply growing to dislike your agent may not be enough of a reason.
That said, like any contract, the terms are negotiable, therefore cancelling a service agreement may or may not have implications—depending on what you initially agreed to. For example, you may be responsible for expenses incurred before the cancellation.
Also keep in mind that the service agreement may have a "holdover" clause. This clause permits a real estate brokerage to collect its commission if you enter into a transaction within a specific number of days after your agreement ends. The length of the holdover period is negotiable between you and your real estate professional. If you contract another brokerage, the holdover clause is void.
As I mentioned, when it comes to cancelling a service agreement your very first step is to have a conversation with your real estate professional. If this conversation does not meet your expectations, I recommend contacting the agent's broker, as the broker is responsible for all of the brokerage's activities and may assign a different professional at the brokerage to assist you if that will solve the dispute.
If the broker does not agree to cancelling the agreement, I recommend seeking advice from your lawyer. You may also submit a complaint to RECA if you think they have breached their Standards of Practice. RECA's role is to investigate any possible breaches of the standards of practice set out in the Real Estate Act.
You've got questions. He's got answers.
Charles Stevenson is the Registrar at the Real Estate Council of Alberta. Charles knows that buying and selling a home can be confusing, but it doesn't have to be. "Ask Charles" is a question-and-answer column for consumers about buying and selling property in Alberta.
If you have a new question for Charles, please email [email protected].